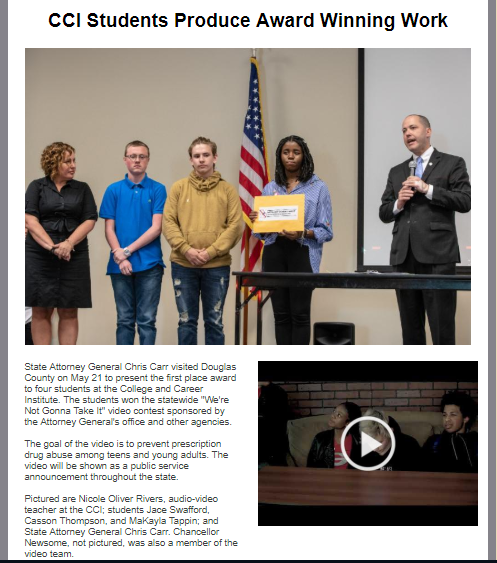 State Attorney General Chris Carr visited Douglas County on May 21 to present the first place award to four students at the College and Career Institute. The students won the statewide "We're Not Gonna Take It" video contest sponsored by the Attorney General's office and other agencies.
The goal of the video is to prevent prescription drug abuse among teens and young adults. The video will be shown as a public service announcement throughout the state.
Pictured are Nicole Oliver Rivers, audio-video teacher at the CCI; students Jace Swafford, Casson Thompson, and MaKayla Tappin; and State Attorney General Chris Carr. Chancellor Newsome, not pictured, was also a member of the video team.